Author SCHMadmin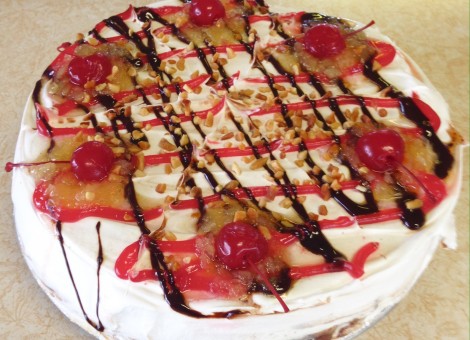 That's right. It's just what you think. We've put all the yumminess of a banana split into this one amazing pie (minus the ice cream). It's even topped off with a maraschino cherry.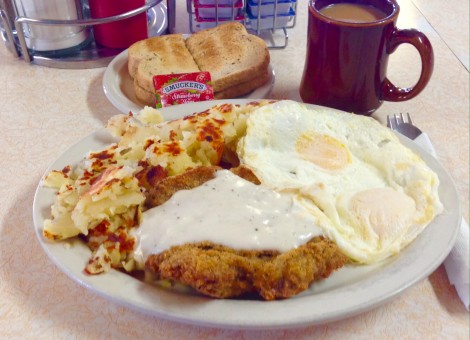 You won't be hungry after eating this platter full. A large country fried steak w/ country gravy, 2 eggs, homemade home-fries, toast & jelly and free coffee.
Served til 4pm. Come and enjoy.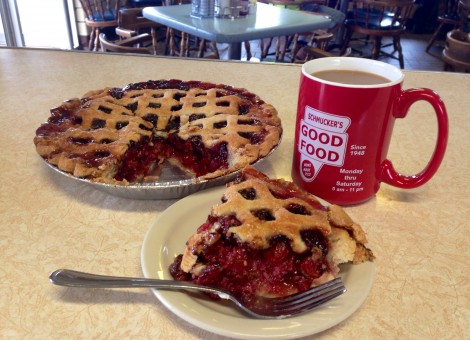 We take our amazing cherry pie, add in chocolate chips, making it a flavor that will make your mouth dance.