Author SCHMadmin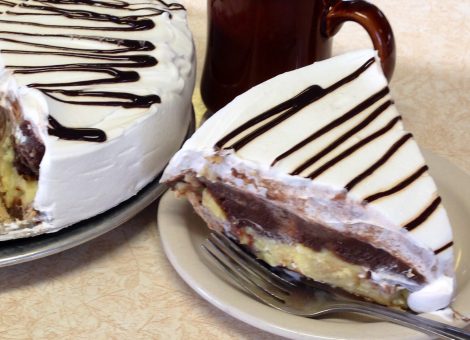 A bottom layer of delightful fudge with chocolate & vanilla homemade pudding topped with whipped cream drizzled with fudge.
OH MY GOODNESS?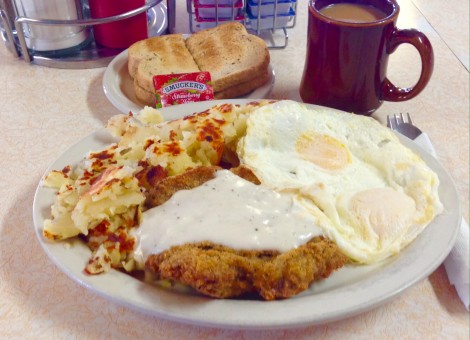 You won't be hungry after eating this platter full. A large country fried steak w/ country gravy, 2 eggs, homemade home-fries, toast & jelly and free coffee.
Served til 4pm. Come and enjoy.